How is your contracting doing?
This is a special offer for listeners of The Legal Design Podcast. Book a free assessment of the state of your contracting. Let's connect and discuss how contracts can be turned into business intelligence and a driver for growth.
⭐️ See how you can speed up contract creation
We'll show how you can save up to 8 hours per every contract
⭐️ Learn how to make contracts a business asset
Did you know that you can make a direct impact on your bottom line by automating contracts?
⭐️ Assess if you actually drive value for the entire business
Let's discuss how you can sign contracts faster, avoid unsigned contracts, and even help your sales team secure more deals
⭐️ Check your legal tech integrations
We'll go through how to integrate your contracting with other processes—you can do much more than just e-signing
⭐️ Get personalised help
We work with legal teams just like yours and we will give customised contracting tips
Book your assessment
Fill in the form below to book a chat with us. Let's see together how we can help you improve the state of your contracting.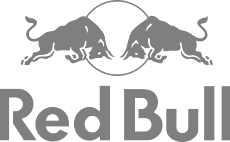 How to make contracting your biggest business asset?
Find more about how to make contracts a success factor for your business growth. Take the tips and connect with us for more individual advice 👇🏼