How the British Council transformed their outdated contract management processes
Key takeaways:
Fewer stakeholders involved, and no stress for them

Consolidated, versatile contract templates reduce risk & confusion

Fully streamlined contract management processes across 5 continents
Optimized legal involvement, freeing up time & resources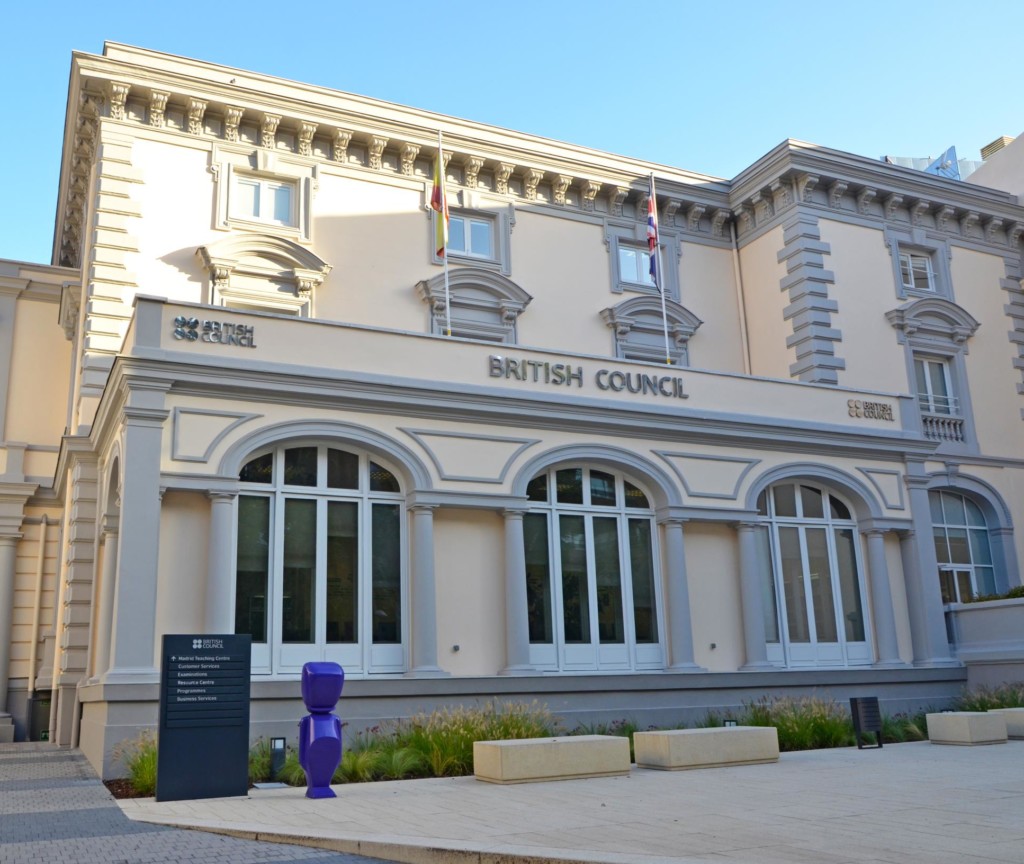 1. Background
The British Council is the United Kingdom's international organisation for cultural relations and educational opportunities. It has a presence in over 100 countries, with a wide range of legal demands and complex contracts. 
Maria Ellwood was the Global Test Centre Relationships Manager at the British Council, overseeing a network of international suppliers. Her department had a long list of bottlenecks in their contract management process, which resulted in a lot of stress for stakeholders, missed deadlines, and heavy involvement needed from legal experts for even the smallest of details.
2. Challenge: an entirely manual contract management process
Before adopting Precisely, contract management for the British Council was completely manual. This included:
keeping contracts on paper,

cumbersome negotiation,

sending contracts over email,

involvement of an unnecessarily large number of parties, 

difficulty in tracking changes made in contracts,

difficulty in storing the contracts.
In addition, operations and contracts became increasingly more complex and therefore required more sophisticated arrangements. Far from meeting the modern- day demands involved in the legal activities of a global organisation such as the British Council, traditional contract management had become a burden for everyone involved in the contract drafting, negotiation, and tracking processes.
3. Solution: tapping into the versatility of the template automation functionality in Precisely
The functions that the Precisely contract management software provided were exactly what the British Council was looking for, Maria commented. The software met expectations when it came to building a complex ecosystem of contract variations, and the support Maria received from the Customer Success team helped during the transition from outdated to fully automated contracting management processes.
Precisely delivered all the essential functions, like creating contracts, negotiating, e-signing, and archiving. It was very straightforward to operate and understand all the functions.
Precisely has been implemented for contract management at different British Council offices worldwide. One of the users in India mentioned how revolutionary a contract management software was, especially at the time of a pandemic, where meeting to get contracts signed had become an impossible task.
Besides simplifying the signing process of contracts, Precisely enables the British Council to significantly minimise the risks around missed contracts renewals and deadlines. Not only does the software allow managers like Maria to assign and receive reminders directly to their emails, but it can also set-up contract templates to support drafting, automatically assigning a reminder at a specific point in time for the person in charge of the contract.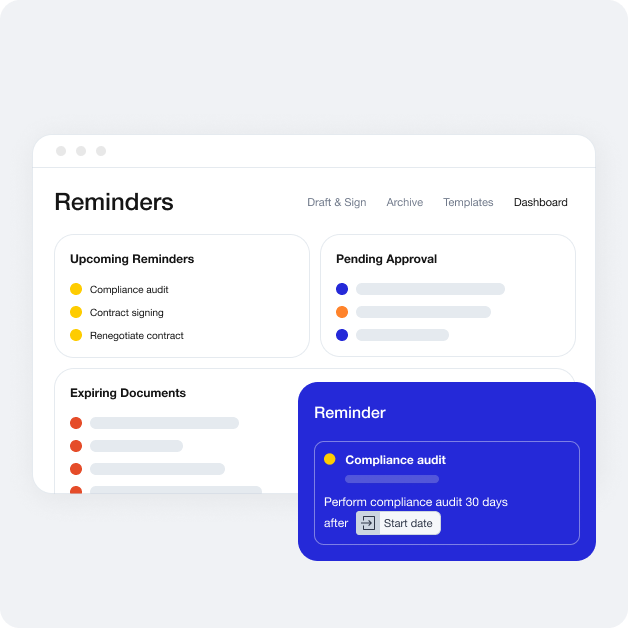 Speaking of contract templates, one of the biggest challenges the British Council faced was that they were using multiple versions of a main contract to enter in relationship with local test centre suppliers. The same core content of the contract applies to everyone, while a wide range of details and options can be adapted, or unique clauses might apply based on certain circumstances – some of which would be impossible to keep track of without relying on the helping hand of legal experts in their previous contract management workflows.
Thanks to the versatility of the template functionality in Precisely, a number of problems have been solved.
First, legal was able to combine all their contract templates into one, where the software can automatically pick and choose clauses to appear in the contract based on the option the drafter selects. This mitigates a huge risk of variation and removes the need of having separate contracts covering multiple arrangements with separate suppliers, no matter whether they are in Canada or Singapore. It also removes potential for human error, reducing the amount of back and forth needed between legal and the local managers. In that way, the process has become entirely streamlined for legal, who have been able to focus on the legal work that matters most.
Through combining all contract templates into one, the legal team can also easily make changes without having to go through every single contract template the local managers would usually have to use. In just a few clicks, a contract template is updated, which prevents teams across the globe from using an outdated version of the contract.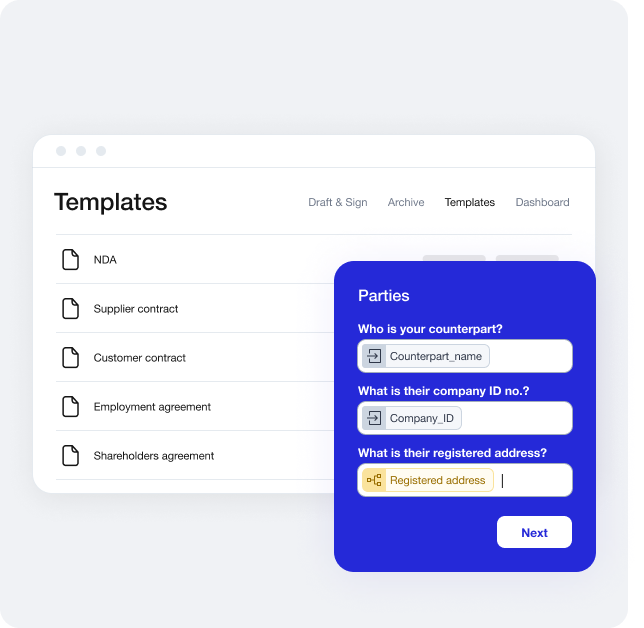 Overall, having one single contract template local managers can draft from has reduced the confusion and simplified the process for Maria and the parties involved in drafting and approving contracts, while still allowing for complex contract variations.
Previously, Maria Ellwood was the only person managing all the global projects – now she can delegate the process to other regions while sleeping at night, confident that the right clauses appear in the right contracts. All teams globally are on the same page and all processes are standardised network-wide, which has a positive impact on team coordination and gives Maria better visibility over the various teams' work. 
Maria and her colleagues appreciate the user-friendliness of the system. Maria adds, Sometimes those systems are so complex, however Precisely is very to the point and the UI is not overloaded with functions."

According to her, the flexibility and responsiveness of the team at Precisely is also a major advantage and what made the transition from outdated contract management processes to fully automated workflows much smoother.
3 benefits of contract template automation
✅ Reduce the risk of errors
No more copy-pasting values into a long Word document where everything can be accidentally edited. Automated templates are legally secure.
✅ Legal can do legal work
No more wasting time updating multiple templates and ensuring all of them are corrected. Your template are in one place, so there is more time for legal work.
✅ Simplifies the drafting process
Contract drafters in Precisely simply answer a questionnaire, and the unique information is populated in the right places – automatically.
"It was a difficult process to switch our contract management process, and the deadlines were very tight. The Precisely team managed to pull it off. I am impressed with how customisable the team was with the requirements the British Council had."
4. Results: a smooth and streamlined process
Overall, the implementation of a contract management software like Precisely has significantly simplified the contract management process for the British Council, eliminating bottlenecks that were easy to overcome with automated workflows and a centralised system.
While the British Council still works with the same amount of suppliers across the globe, the contract clutter has been cleaned up and the number of parties involved in drafting, reviewing, negotiating, and updating contracts has vastly decreased. It has therefore made it possible for legal to be involved only at stages where their work makes a difference.
All in all, everyone across the board can make better use of their time (no more follow up emails and chasing people!), while having all their basic contract needs met and sleeping soundly at night.