Contract management for enterprises and scaleups
Whether you're an established enterprise or a fast-growing scaleup, you need to be able to focus on the things that make a difference for your business. Focus on scaling your legal function and business intelligence – work just as smart as you want.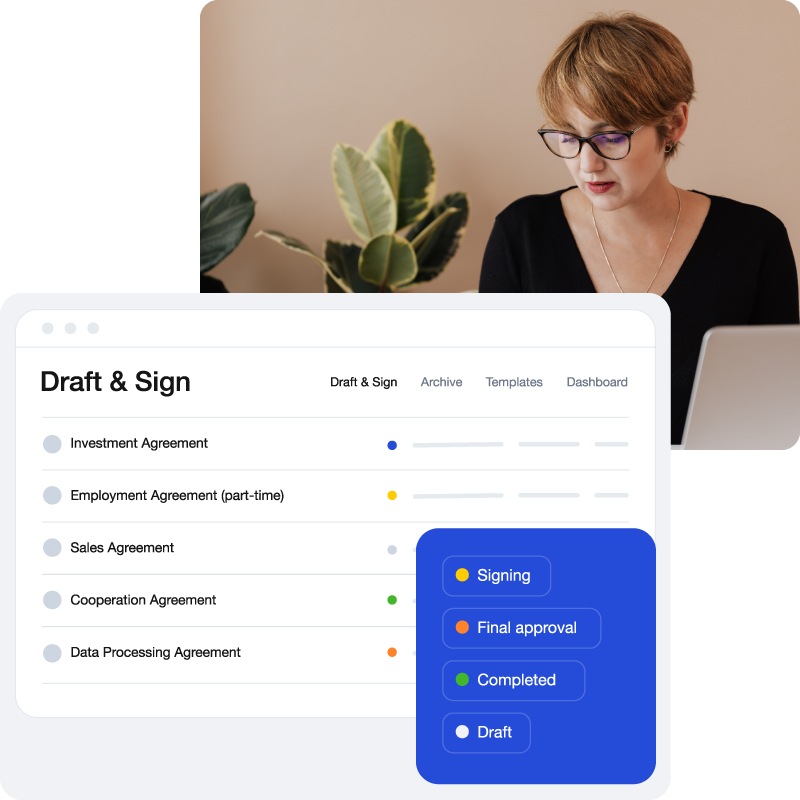 Professional
Increase control and efficiency throughout the entire contract lifecycle
Automated templates
Approval workflows
Access levels per user
Collaboration & Negotiation
$69
$62
/ month per user
Start a free 14-day trial
Enterprise
Maximise overall contract success through world-class automation
Dedicated CSR
Entity management
Custom branding
Reporting API
$99
$89
/ month per user
Book a demo
Compare the plans
Which plan is the best fit for your organisation? Compare available features in detail below.
Features
Professional
Enterprise
Collaboration & negotiation
Two-factor authentication
AI-powered metadata extraction