How a Nordic e-commerce giant became a truly digital-first company
Key takeaways:
Saving up to 80% time in generating contracts
Anyone is able to generate a legally compliant agreement
Centralized, automated templates ensure only up-to-date versions are used
A successful internal case for legal tech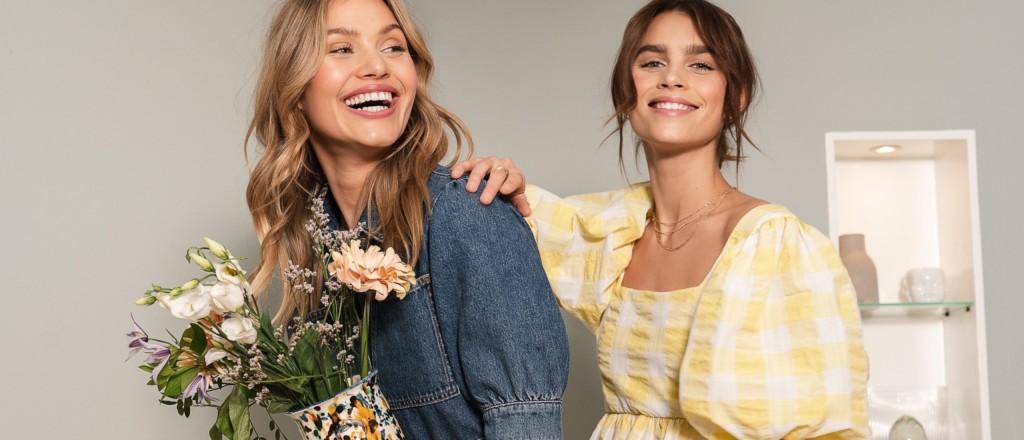 1. Background
The Swedish fashion e-commerce brand NA-KD is one of Europe's 20 fastest-growing companies. They pride themselves in stellar customer service and their consistency in launching new collections that set fashion trends across the globe.
As General Counsel at NA-KD, Damien Boutigny's primary role is to enable growth by innovation. Success in his role is predicated on fast and streamlined contract management, which is something that NA-KD didn't have in place in the early stages of their business.
2. Challenge
As is the case with most new companies, NA-KD's processes were mostly manual early on. They had various challenges, such as inefficient contract approval processes and poor transparency. Damien says,
"Our legal department was swamped with requests for new drafts, tracking, signatures, and more. We didn't have the means to track renewals, and templates were scattered throughout the organization."
NA-KD needed a solution that would help allocate time and resources better, as well as prime them up for growth. Their most pressing needs were
Significantly save time in contract creation
Self-serve contracting across departments (e.g. HR and Marketing)
Have everything stored in one place and easy to retrieve
Stay on top of contract renewals
3. Solution
Working with us, NA-KD has found a simpler way to manage contracts. Automation helps them work fast and remove friction when closing deals. Damien says,
"Setting up a simple NDA used to take 10 minutes, but with Precisely it takes less than two — from generating the agreement to sending it for e-signing"
The questionnaire-based drafting tool and user interface are key enablers across the entire organization. Now, all business departments can take ownership of contracting, while still following the framework the legal department has outlined.
NA-KD deployed our platform to one team at a time. They started with purchasing. The role of the department was critical as they worked with the suppliers and NA-KD needed to send out new Terms and Conditions to sign. Thanks to using Precisely, the process was quick and painless.
The questionnaire-based drafting tool in Precisely.
Legal departments must definitely embrace new technologies for gaining efficiency and increasing transparency. Having the right technology is key to supporting growth.
4. Result
Where NA-KD used to scan-print-and-hey-where's-that-binder, they now have an intuitive platform that allows our teams to focus on what really matters. "Saving time in contract creation has had a huge impact on our ability to manage new businesses and to sign new influencers," Damien says.
Damien appreciates how their entire organization is now primed to support company growth – which directly correlates with the number of contracts to manage.
One of the main successes for him personally is that it's now easier to pitch new legal tech to the founders, e.g. for the purpose of protecting IP rights.
"Using your platform has done an excellent job in raising awareness internally on the importance of automating legal operations. Legal departments must definitely embrace new technologies for gaining efficiency and increasing transparency. Having the right technology is key to supporting growth."
3 +
Self-serve departments