How to successfully build a Legal ops team from scratch
We talked live with Fiona Greiner, VP of Legal & Compliance at Adverity, about what it takes to build and scale a Legal ops team in a dynamic organisation.
Adverity is a fast-growing B2B SaaS that recently closed $120M in Series D funding.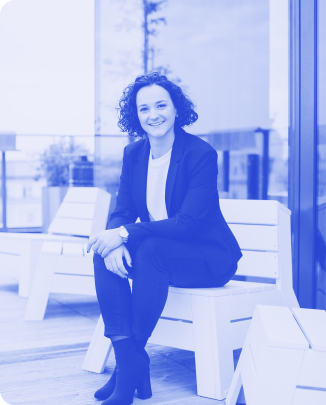 Here's what you'll learn
Looking for a way to build a legal ops team that makes a difference?
At the beginning of her journey at the fast-growing Adverty, Fiona was the only legal person in the whole organisation. In just one year, Fiona jumpstarted the legal ops function to support the rapid growth. 
Curious to learn how she built a Legal operations team from scratch?
Watch the recording to learn:
How Fiona approached creating roles and recruiting
The KPIs Adverity's Legal ops team has
What value the team brings to the business
And much more!
Transcript
Jenny Hall:
Hi everyone! Welcome to this LinkedIn live session. My name is Jenny and I'm here from Precisely. I am the Legal and Operations Manager, and I have Fiona with me from Adverity who is going to introduce herself very shortly. We're actually in Copenhagen right now and meeting live for the very first time. So this is a super exciting live to do, and to talk about how to unleash the potential of your legal department.
But Fiona, please start with introducing yourself.
Fiona Greiner:
Yeah, thanks, Jenny.
I'm super excited to be here today. I'm Fiona, I'm VP Legal and Compliance at Adverity and been working together with Precisely for more than two years now. And yeah, excited to speak about legal operations today with you.
Jenny:
It's a fun topic for sure. And I think on everybody's minds right now at least here.
Fiona:
I hope so.
Jenny:
So, when you started looking into legal operations, when you started at Adverity; what was the need, or the current pain points that resulted in the legal ops team, and why you started to actually build it?
Fiona:
So yeah, I built up the legal department three years ago, and actually only since this year, we have a dedicated legal operations team led by my legal operations manager, Dani. And the need… or, when I realised that legal operations is the way to go was last year when I tried to figure out how my team could cope with the fast business growth that my company is facing and also to improve our processes, and whole contract management.
Jenny:
And I can imagine that you obviously saw the need, but how did you explain the need to create the dedicated legal ops team to your superiors and get the engagement from the whole company to actually see this need?
Fiona:
I think anyway our company is quite operation focused, and it was not hard to convince my C-level to set up a legal operations team. Because obviously, since I had the chance to recruit from existing employees into these very special roles, I already had the people, I had the knowledge, or I still have it, luckily. So it was not a hard buy-in and the need for it was clear because there's so many operational topics that the legal ops team is tackling, that it just was the logical next step.
Jenny:
So it's mainly like a reorganisation as a first step, like moving people from different legal functions?
Fiona:
Right! It was a reorganisation. So two of the three current legal operations members have been already with us as legal specialists before that. One new role has been recruited for this job, started this January, and I'm very happy to have all three of them on board.
Jenny:
Super nice. And when you recruited this person, how did you approach this recruitment? Was there any specific experience you were looking into or previous jobs they've been doing? Or even soft skills that you really valued for this role?
Fiona:
So in general, I never had, or worked with, a legal operations team myself before. So in general, I did some research last year on how I could optimise my team. And then this topic, legal operations, came up and also dedicated roles that are, in Austria, not quite common yet. But I think more and more companies are investing in legal operations and realising the value of it.
So I sat together with our legal operations manager Dani, and we brainstormed in what particular topics and tasks will be dealt with by this new person. What are the projects and challenges coming up for the legal operations team? And then based on that, we decided to design a job description. And actually we were quite open about the background of the person.
It turned out that at the moment all of my seven colleagues, we have all legal backgrounds, but we were also open for some business administration, or tech-focused or business analytics-focused roles. Yeah, but luckily we found Charlie, our newest member, and he's also a legal person, now joined as a junior legal operations specialist. And then we also have support by Maya, our colleague, also being a legal operations specialist and joined the team even before we had the legal operations team.
Jenny:
That's super nice, because I think if you look at research and you look at some studies, they say oftentimes that, like, of course you need a strong legal base, but you can also come very far with someone who's maybe very good at project management or just having kind of the oversight and how to prioritise within the legal department with the support, of course, the legal function being there as well.
Fiona:
Yeah, I'd say the skill set, like I have amazing people in both teams in my legal counsel team and my legal operations team. But their skill set and interests are quite different, which is great. So my legal operations manager, the person that made me realise that he was already doing legal operations for us, and he has not only a great legal understanding of the project, but a very good understanding for business needs, business processes, and he's very good at analytics – and a techie person – that really enjoyed, together with me, setting up Precisely. So I think this is also something that we then looked out for with the other colleagues. So also Maya, she's our education specialist and very good in project management so this fitted in perfectly into the legal operations role.
And Charlie, he is also very, very strong on the tech side and business analytics. So yeah, we just had the perfect match there.
Jenny:
Yeah, and I think it's kind of important at this stage we're in now to like, if you have a legal operations team, you need to have someone or if not everybody, that's quite tech savvy and understands technology but also really wants to work with it, like implement it for everybody in the company and motivate them, "this is a good tool, it's electronic." Make them a little bit, you know, it's scary for so many people maybe, but this is what we're doing and it's going to be great.
Fiona:
Yeah. And I think also, now that we all have legal background, also legals really like to find solutions and play around with the tools. And yeah, I think that's definitely something that should be maybe focused more in the future in legal education: to have more tech focus in general.
Jenny:
Absolutely. I totally agree. So looking at, like, the team and everything, what are the targets and the evaluation points that you have? Do you have KPIs or OKRs or something that you're working on?
Fiona:
We do have OKRs for our teams and also the legal operations teams, of course, have their OKRs. Last year we focused, for example, on improving our usage of Precisely to get even more out of the tool and to improve our business processes. But I'd say there's one KPI that I'm always having a look at. It's the actual rate of automation, of contracts by Precisely, which means for the legal operations team, I want to have as much as repetitive and administrative work from drafting to storing a contract, automated. And in April, thanks to the legal operations team, we managed to have 52% of all our contracts processed in an automated way. Meaning that a "legal" person had not touched this contract. The business users could cater themselves and the legal counsels could focus on the contracts where legal advice is actually needed, and the smaller contracts are the easy ones and they're all automated or at least 52% are automated.
Jenny:
You showed some numbers before in your presentation here, and I think it's super interesting to see, actually the data, of like how much you can improve and I mean 52%… it's not 100, but it's still a lot of time that's saved on reducing the time for legal.
Fiona:
I must say, since we have the legal operation teams only since 2022, this number really boosted up and since they're also in charge of reporting and doing a great job here as well, it also made us realise which kind of contract templates, really, where we could see, "OK, why is this contract template so often used?" And we maybe can work on this one and automate even more clauses and this is what they're doing and I'm sure the 52% will even rise in the future. I'm sure about that.
Jenny:
Do you have a goal for the year that, "OK, I want to be at 60 or 65"?
Fiona:
60 would be great by the end of the year. And also I think our legal counsel team really appreciates all the support from legal operations because they can focus on their day-to-day tasks, I think, a bit better. And not dealing with contract management, maybe not enjoying even working so much with, like, techie tools or worrying about conditions and formulas, and all that.
So I think it's a great collaboration between the legal councels and the legal operations and they work well together.
Jenny:
It's super nice. And do you think that… how do I say it? If Legal, like pure legal people, were to work in Precisely only, do you think you would see the same benefit or do you think the legal operations is really the key to getting them, to have the time maybe, to implement the tool and getting to work more?
Fiona:
Oh, definitely key. So when I started rolling out my first contract management tool, and then Precisely, I did it all on my own, and then the legal councils were working with it. But then I realised fast that it needs time and love and maintenance. And you can improve so much if you actually take the time to think about new templates, new automation ways, new features to implement integrations that we're using with other tools, for example, our CRM tool. And it needs a dedicated person for it.
So at least one person that takes time and thinks about all these solutions. Legal counsels would not have the time for it because they are in contact with our customers and need to negotiate and provide legal advice. And I think it needs its own brain for that.
Jenny:
And I think that's always a struggle, like, the balance that you're so overwhelmed and you need… you know that you need to do something about not being overwhelmed, but just having the time to actually implement it and maybe get prioritisation from your management team or whatever that OK, I don't know, "3 hours per day you're allowed to work on this" instead of like new business or whatever. So you really feel like, "ask the legal person." Let's say you are the only one, you feel confident that now I'm actually creating value, even though it's not bringing in the numbers today. But maybe in a couple of months or next year…
Fiona:
And in the long run, it saves you so much time and pain. And I think it's like the best investment ever to think how every legal department could actually enable the business more, and focus on their legal tasks but also on the operational side of things.
Jenny:
Yeah, and kind of building on that… What would you say is like the value that legal ops brings to the business at large? We touched upon it quite much, but is there anything else you would like to bring up where you see…
Fiona:
I think they're crucial for my team's success. The one can't live without the other. And it's a great collaboration, as I said. But also overall, they are improving the lives of the other teams of our company, thinking about how they can make the lives of sales colleagues or other colleagues easier when drafting contracts. And they are part of big cross-departmental projects, supporting from the legal side, also providing some guidance and structure there. And providing legal education for so many of our teams, no matter if it's about contract management or other legal topics. I think they're really enabling the business and it creates a lot of value. And I have seen big changes since they started kicking off this year.
Jenny:
So it's only one year old.
Fiona:
It's one quarter old, one quarter.
Jenny:
So it's still a baby.
Fiona:
It's still a baby. Five months. But it was the best decision ever. I can totally recommend it. And even if you're a small legal department, I'd say having one person who appreciates support, who likes to work on solutions and tech solutions, and maybe also in reporting, enjoys business analytics… they should definitely let them focus on this part because it also will help the others focus on their legal advice and negotiation parts.
Jenny:
And I think maybe that could be an approach. If you're the only legal person, maybe you don't have the resources or the possibility to bring in someone new, that maybe you can utilise someone from a different function in the company to help you make the sales operations person. Or some other operations person can come in and assist you on those parts so that you have someone to bounce your ideas with and have the support you need and the tech solutions and bringing in the ideas, for example, when it comes to integrations, or maybe in sales then, and you're like, "hey, how can we help you" and bring this in, even if you are alone as being a legal person.
Fiona:
Definitely. You should not work isolated at all. And understand yourself as a service center for your colleagues.
Jenny:
Part of the bigger team, right?
Fiona:
Exactly.
Jenny:
So what… Can you point out "these are three things that I wish I knew before I implemented my legal ops team" or any ideas, or "why didn't I do this earlier"?
Fiona:
Yes, definitely. So, I don't know why, this idea just popped up last year, but nevertheless, once we had that idea and I asked Danny if he wants to take over this role, we acted quite fast, but yeah, definitely. I think we should have started earlier, maybe structuring the team the way we're having it now. Before that, everyone was kind of in this legal specialist, legal counsel role. Everyone doing everything. But that doesn't lead nowhere. Like, it's not scalable. So this is why, thinking in many stages before, who has an interest in what kind of field and what are the strengths of each team member? So this is really how we set up the legal operations team. They are simply like, the people now being part of the legal ops team, they simply excel in these fields and doing this earlier is definitely a benefit. Other than that, I think you also need to be willing to give your team the tools. Because legal operations, of course, automation and optimisation is a big part of their day-to-day tasks, but you can't automate if you don't have the right tools ahead. So I think that's important.
Jenny:
Yeah. Is there anything else apart from that? Like, OK, the tools, and then having a team… Is there anything else that you didn't expect that you would get out of this when you started?
Fiona:
I didn't expect that I will see such a big difference in my day-to-day life, but also in my whole, you know, in my company's life by having a legal operations team. So, they managed to set up an incredible reporting within speedy time, and improved our usage, for example, of Precisely so much. I think I'm super curious what they will manage throughout the year and many ideas and other projects that we think, yeah, can improve the lives of our colleagues but also bring our company to the next level.
Jenny:
Yeah. And kind of building onto that, are there any things on this team that you see developing in the future and what do you think they will be doing in one year or maybe two years? If you have an idea?
Fiona:
I think they will keep refining how we're using… how we're using Precisely and coming up with more ideas for integration for even more automation. I think they… now they already are and will be our go-to team for legal education, and just like, the face that colleagues would address if they have any questions about legal processes and also showing, or making it visible how valuable an in-house legal department is and how we can contribute to a whole business value.
Jenny:
Yeah. So you're six legal people in total, right? And how many employees is the whole company, just in total?
Fiona:
Yeah, OK, we have a quite big team. So we are eight legals in total, three working in legal operations, four are legal counsels, plus myself. And in total we have +400 colleagues around the world and so, we faced a hyper growth phase.
Jenny:
So in one sense, quite a narrow legal team, or a narrow amount of heads in terms of the big amounts of business that you're bringing in right now, but still being able to kind of keep that pace up.
Fiona:
Exactly. I think we have a quite large legal team for the size of our company, but I'm very happy that our C-level agreed to invest in these resources because hopefully we'll also see the benefits and value of the legal teams because we're dealing with a lot of things besides classic legal work. We're in charge of onboarding new suppliers and education, as I said, and different other projects. So yeah, I think it's definitely worth it investing in these headcounts.
Jenny:
For sure. And the process of, you know, establishing a legal ops team and all of the things that you've done in connection to that, having a system in place and everything. Would you say that it has any impact on your colleagues overall? Do they feel more motivated to go to work or does it affect other parts of your life as well? Have you seen outside of, maybe, the business of things, like how is the life of your colleagues improving?
Fiona:
For my colleagues in the sense of the legal department, I really love it how they collaborate and receive a lot of feedback from the legal counsels to the legal operations team, but also vice versa that I think for the legal counsels, it really improves their lives. They don't have to deal with techie stuff that they're not interested in. They don't need to think about the whole contract management. Also, the legal educational part. They get a lot of guidance and support here. So I think they can really focus on classic legal work whilst the operational team is enabling them to do so. So I'd say everyone has a better work-life balance now, and the burden of administrative and repetitive tasks are mitigated as much as we can and we'll keep working on it, so that also the legal operations team, of course, have… not doing these administrative tasks, but rather thinking about next automation steps and optimisation.
Jenny:
Because I think that's also important. That one thing is, of course, you know, efficiency at work and making sure that you can always do more things, but you also want to have a life. You want to be able to pick up your kids, you want to, I don't know, go play Paddle, which is super popular in Sweden right now.
Fiona:
Exactly.
Jenny:
You still want to be able to do other things. So there are two sides of the coin in making it more efficient.
Fiona:
We definitely saved a lot of time. I think everyone overall, by having a legal operations team, not only as a company but also as a team. We have all, I think now, a good balance between work and life.
Jenny:
Yeah. That's great. Have we had any questions come in or not?
Everybody's being shy.
Fiona:
That's OK.
Jenny:
OK. So if there is no one that's like sitting here typing now, then I guess you can type a little bit faster, but other than that I think we're going to wrap up for today. We're super happy that so many of you joined. Very excited, of course, to have you here, Fiona, and chat with you and… yeah, I think that's it for us.
Fiona:
Thank you.
Jenny:
Thank you.