Building a Business Case For Contract Management Software Solutions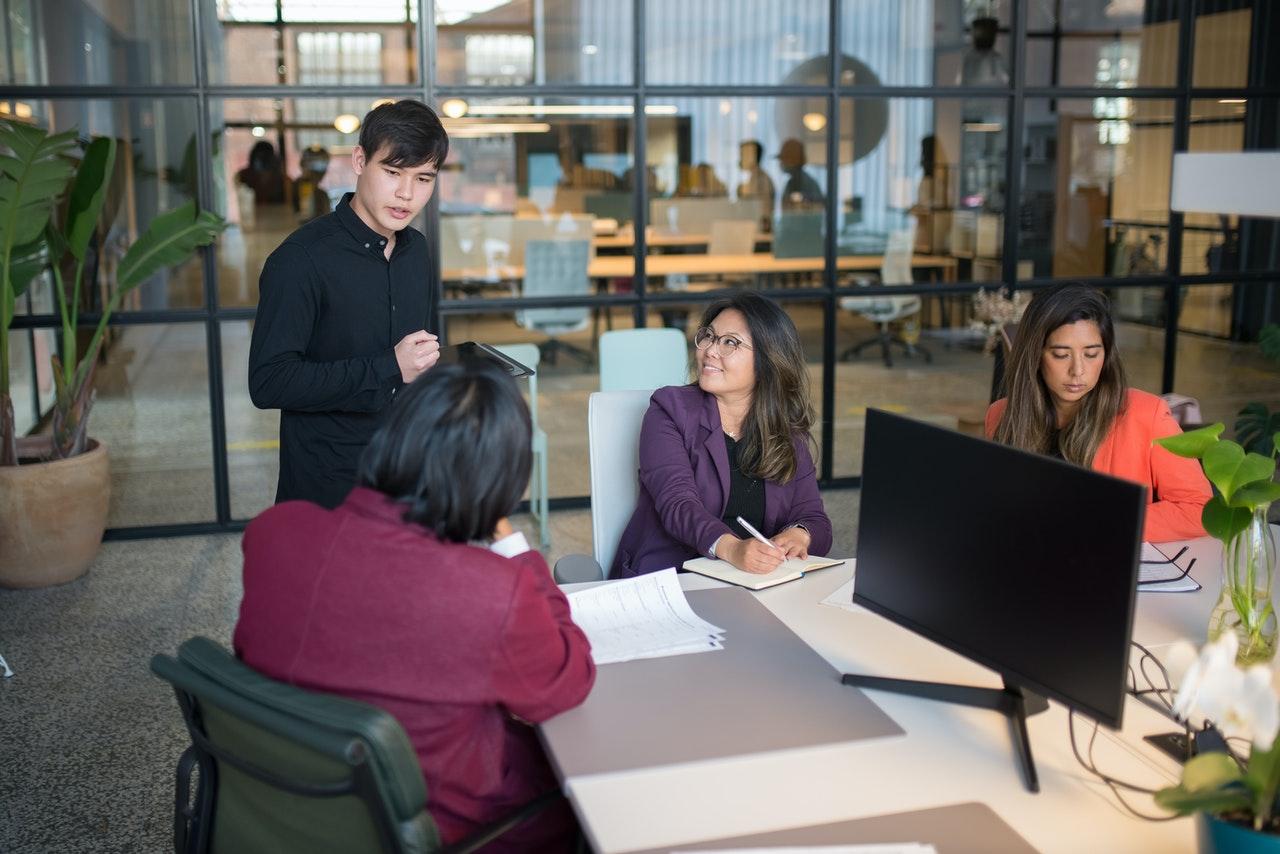 Building a business case for contract management solutions can be a daunting task. In this post, we'll set out a practical guide to communicating the benefits of contract management software to your internal stakeholders. By following these steps, we're confident that you'll have approval faster than you can say "no-brainer".
If you're reading this, you probably know the basic principles of contract lifecycle management. You're probably also across the benefits of contract management and how a modern software solution can help you and your team work more efficiently, decrease costs, reduce risks and remove many of the headaches of traditional contracting.
If you're a budding contract champion, you'll know all about how automated contract creation and drafting solutions and artificial intelligence (AI) are changing the way many companies manage their contracting processes for the better.
Now, let's take a look at how to compile your extensive knowledge into a solid business case.
The business case for contract management software — convincing the stakeholders
Despite all of the benefits of modern contract management software, there will still be someone in your organization that needs convincing and it's your job to build the business case. To do this, we suggest working through the key questions the decision maker/s in your organization are likely to have. Once you've done this, you'll have a robust contract management system business case that's simply too compelling to turn down.
Why should we care?
To be frank, outside the legal department, many people feel that contracts are just a cumbersome layer of red tape which just get in the way of doing business and creating real value. Most may not have given any thought to how to manage contracts or why this even matters.
A good place to start is by reframing the very notion of contracts as a record of the relationships that drive a business forward. And contract management strategy as a means of cultivating of these relationships and the value they represent.  
Contracts 'set the tone for the relationship', especially in more strategically important interactions.
— Tim Cummins, President of the International Association for Contract & Commercial Management (IACCM)
It's also a good time to flag that not caring about contract management can also significantly impact the bottom line. Indeed, a study by the IACCM found that organizations stand to lose approximately 9.2% of annual revenue by having weak contract management practices.
From a basic understanding of contracts as a key business asset, you can tailor your message about why your organization needs to invest in improving contract management processes based on the specific values of the decision maker you're aiming to convince.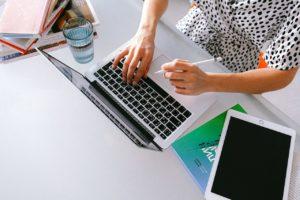 It goes without saying that pitching a contract management solution to your CFO will call for a robust focus on ROI. While seeking approval for implementation of the same solution from your GC will benefit from a greater emphasis on time-saving benefits and control over templates and approval processes. The CEO will likely be motivated by all of these factors, but also find particular appeal in the opportunity to increase interdepartmental collaboration and gain a clear overview of all of the business' contractual relationships.
When building your business case it's important to know who you're looking to convince and tailor your approach accordingly.
---
Targeted Stakeholder Action Points:
Identify who has the authority to approve investment in the solution you propose
Figure out what's important to the specific decision maker(s) you need to convince
Build your case based on these priorities
---
What investment is required?
Once you've established which decision maker(s) you're targeting, the next step is to outline exactly what you're asking for.
Most often this will be the allocation of budget for a new contract management solution. But it will also typically include buy-in from relevant departments or team members to adopt the new solution and change existing contract management processes.
We recommend setting out the required investment in full and with as much clarity as possible, including details about:
The total spend for the relevant budget period (month, quarter and/or year) — for example:
[Company] will buy [contract management system] on a subscription basis for an initial period of [period] at a cost of [$$$] per month/quarter/year.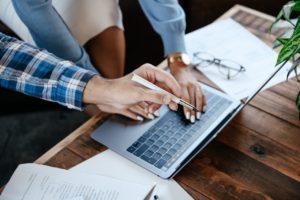 How the new solution will be implemented — for example:
With the support of [Provider]'s contract conversion service, we will transform our existing templates for frequently used contracts, for use with the new system. It will then be deployed to replace [A], [B] and [C] legacy systems.
Who will be the first users — for example:
The initial deployment will cover [#] users in [first team/user group].
What successful implementation will look like (making sure this is both realistic and measurable) — for example:
If the initial deployment is successful — i.e. all [#] users using the system to generate [#] contracts each within the first three months — we will expand implementation to [#] users in [second team/user group].
What will happen after the first implementation period, if successful:
If the solution is successful at the end of [Period 1] — i.e. all users are routinely using the solution and provide positive feedback on their experience — we will extend our subscription for an additional [period] and roll it out to additional users/departments.
---
Required Investment Action Points:
Find out and clearly state the financial resources required to implement your proposed solution
In addition to the budget allocation, state the (non-financial) organizational resources required and exactly who will bear them
Include details of what successful implementation will look like — both short and long term.
---
What are the measurable financial benefits?
As with any commercial decision, it's important to make the measurable, financial benefits of your proposal clear. After clearly presenting the required investment, you need to show how and when the return on investment (ROI) will justify the costs.
It has been estimated that inefficient contracting causes firms to lose between 5% to 40% of value on a given deal, depending on circumstances.
The specific value levers and metrics to determine the ROI will vary depending on the nature of your business. But, generally speaking, the ROI delivered by a modern contract management solution can be broken into two categories:
Cost savings

Increased revenues
You'll need to crunch the numbers on the cost of your organization's current contracting procedures across each stage of the contract lifecycle.
To give some perspective, a study by the IACCM estimated that the average cost of processing a basic, low-risk contract for a large business is US$6,900, including over 40 hours of time involving various in-house personnel. Collecting similar data on your organization's current contract processes—including the people involved and the time they spend—can help build a very compelling case for the cost savings that will be realized via a contract management software solution.
In terms of increased revenue, we suggest gathering and presenting data on how a contract management solution will enable your business to:
Create and get contracts out faster

Spend less time on contract negotiations and close deals faster

Facilitate inter-party collaboration and result in more contracts being signed

Monitor deadlines so that appropriate action can be taken to renew favourable contracts and renegotiate or terminate those which do not create value.
The data which you decide to collect and present will depend on the nature of your contract management business requirements and which numbers are most appropriate and compelling for your audience.
---
Financial Benefits Action Points:
Crunch the numbers
Include detailed figures showing how and when the ROI will justify the costs
Make this as specific to your organization as possible
Tailor the data you include (and how you present it) to the priorities of the decision maker
---
What are the non-financial benefits?
We all know that money talks, but sometimes it doesn't say it all. This is true in the context of contract management solutions. So it's highly relevant to include the non-financial benefits of your chosen contract management solution in your business case too.
Here are some we think are definitely worth mentioning:
Increased control over contract templates and standardized wording — reduces legal risk and eliminates tedious version control issues

Improved collaboration — internally and with counterparts, resulting in improved relationships between internal teams/colleagues and with external business partners

Improved firm image — using a modern contract management solution communicates that you're a modern company, this is especially relevant for employer branding

Improved organizational intelligence — accessibility of all contracts stored in a purpose-built centralized repository

Access to digital transaction trails with quick, easy and legally binding

e-signing

Greater ability to remain

data protection compliant

Increased ability to capture data from contracts — allowing the business to take advantage of best practice for contract analytics and reporting

Increased employee satisfaction — automating monotonous administrative tasks allows the business team to focus on what really matters to them
---
Non-Financial Benefits Action Points:
Highlight the non-financial benefits of your proposed solution
Like the financials, tailor the ones you highlight to the specific nature of your organization and the priorities of the decision maker
---
Another tech tool!? Will people actually use this one?
In this day and age, countless providers pitch technologies to help companies optimize all manner of processes and workflows. So it's understandable that decision makers bring a healthy dose of skepticism to these tools and whether people will actually adopt the new solution you're proposing.
Adoption is obviously key to realizing the financial and non-financial benefits outlined above. So you'll need to cover it separately and explicitly in your business case. There are two parts to this.
First, when choosing contract management software, it's critical to find a solution that's straightforward and easy to adopt — particularly by team members with no legal and/or IT expertise. At a minimum, you'll need a plug and play solution that requires no programming for set-up and has an intuitive user interface. For greater ease of adoption, look for an option that includes self-serve functionality, such as questionnaire-based drafting. (This will allow everyone and anyone on your team to create compliant and consistent contracts regardless of background or expertise.)
Second, make sure your chosen solution includes accessible and holistic support — especially during the initial set up and template conversion process. Some contract management solutions on the market have additional costs for setup, user training and/or template conversion. Watch out for these when scoping out your options and make sure that all relevant costs are included in, and justified by, your business case.
---
Adoption Strategy Action Points:
Choose a solution that's straightforward for your organization to implement and easy for your team to adopt
Check the level and type of support offered by your chosen provider and ensure there are no hidden costs
Specifically, cover ease of adoption and integration in your business case
---
Okay, yes. Now what?
Once you've built your case and gotten the tick of approval, it's important to have a clear vision for the next steps to implement and roll out your chosen solution.
Of course, a good contract management solution will support you to get started. But it's important to think about practical issues such as:
Who will be the lead user and go through the process of setting up the new system?

Which teams and users will be the first to use the system?

How will users be transitioned away from existing contract management processes and onto the new system?
This will show that you've considered how the new solution will impact the business and also help stakeholders make the most of the amazing new resource you've just secured for them (high-five!).
---
Implementation Plan Action Points:
Finish your business case with a clear action plan for implementation
Identify who will be responsible for the setup, who will be the lead users and how the wider rollout will proceed
Give yourself a high-five!
---
Wrapping up
A recent study by Clyde & Co, found that the top reason for the lack of adoption of legal tech at the companies surveyed was "difficulty in getting budget" — not that the budget did not exist, but that the teams seeking the investment struggled to build a business case to open the purse strings at a leadership level. We hope that this post will help you overcome this by communicating the wealth of benefits contract management software can bring your organization.
In the eyes of General Counsel by far the biggest barrier is not a lack of appropriate technology but difficulty in securing budget.
If you have any questions or would like to know more about contract automation and management, we're here to help. We have the first-hand experience of handling contracts without an automated contract management platform — which is exactly why we built Precisely!
If you want more information about the specific features and benefits of Precisely, we've broken these down by department, industry and role on our website.
If you'd like to give Precisely a try, please go ahead book a demo below or take advantage of the 14 day free trial (no credit card required!).
Happy contracting!