HubSpot + Precisely Contract Management
Integrate your contract workflow with HubSpot. Let your sales team create, send and sign compliant contracts from your latest templates, all within the CRM system.
Close deals faster
Minimise risk of error
Collaborate with control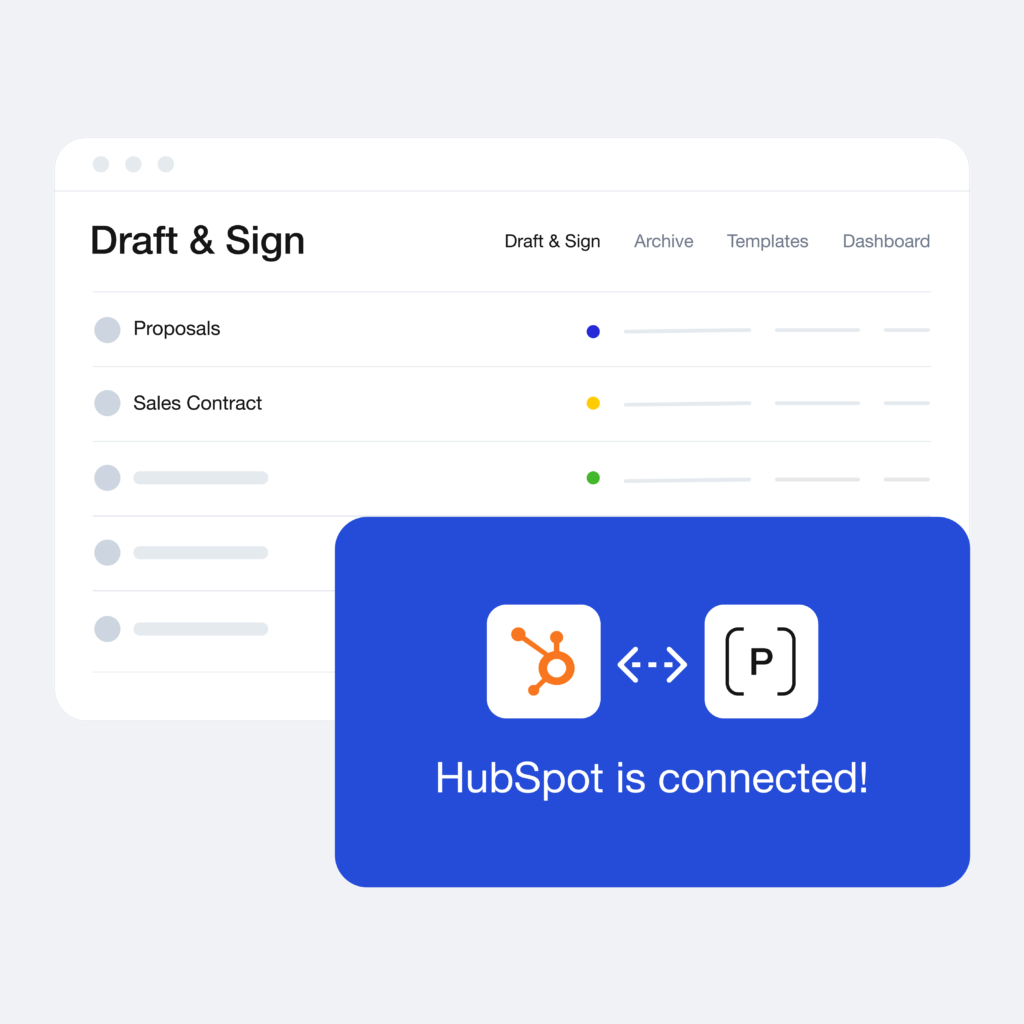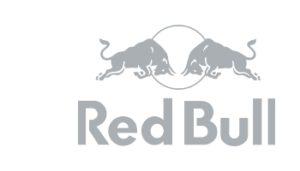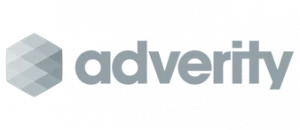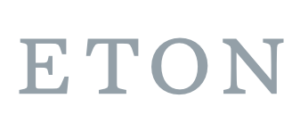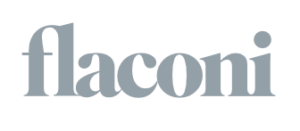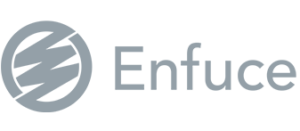 Not only did Precisely help solve our short-term issues, but having it integrated with our CRM helps us to efficiently create contracts as well as keep visibility on them.
80 %
faster contract turnaround
30 %
less manual legal tasks
Increase efficiency
Close deals faster
Precisely's HubSpot integration lets your sales team create contracts independently directly from your CRM tool. Contract signing through HubSpot has never been easier. With preset approval workflows in place, business suffers no bottlenecks.
Enable self-serve sales contracts
Ensure compliance with preset structures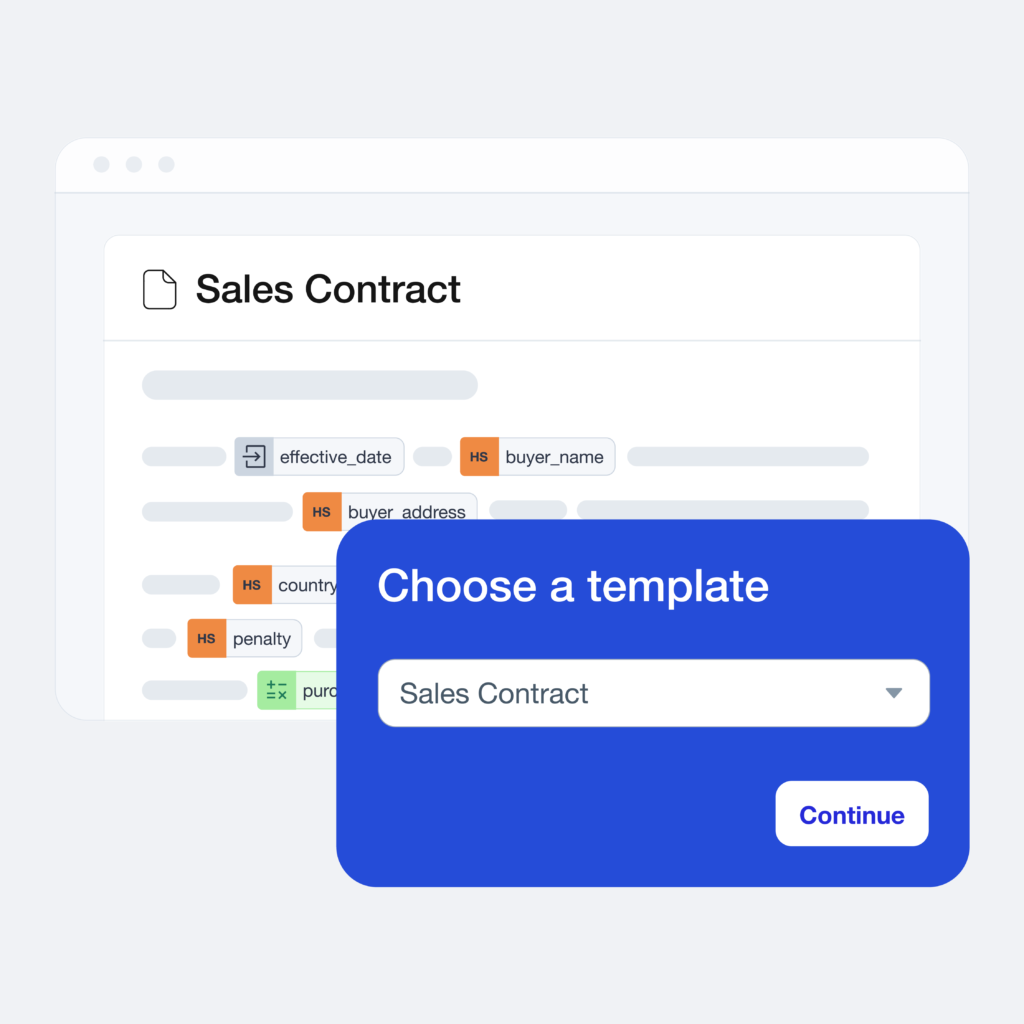 "Our sales contracts are now always correct without us having to go back and forth. The leadership team creates a contract version based on questions and the sales team then simply fills in the correct information. Precisely takes so much work off our shoulders."
Take control
Minimise risk of error
Save time by inputting data in just one system. The integration automatically syncs Precisely and HubSpot. This means the data in your document management is always accurate in both places and sales contracts are compliant by default.
Enable sales to use the system they love
Ensure accuracy with automatic two-way sync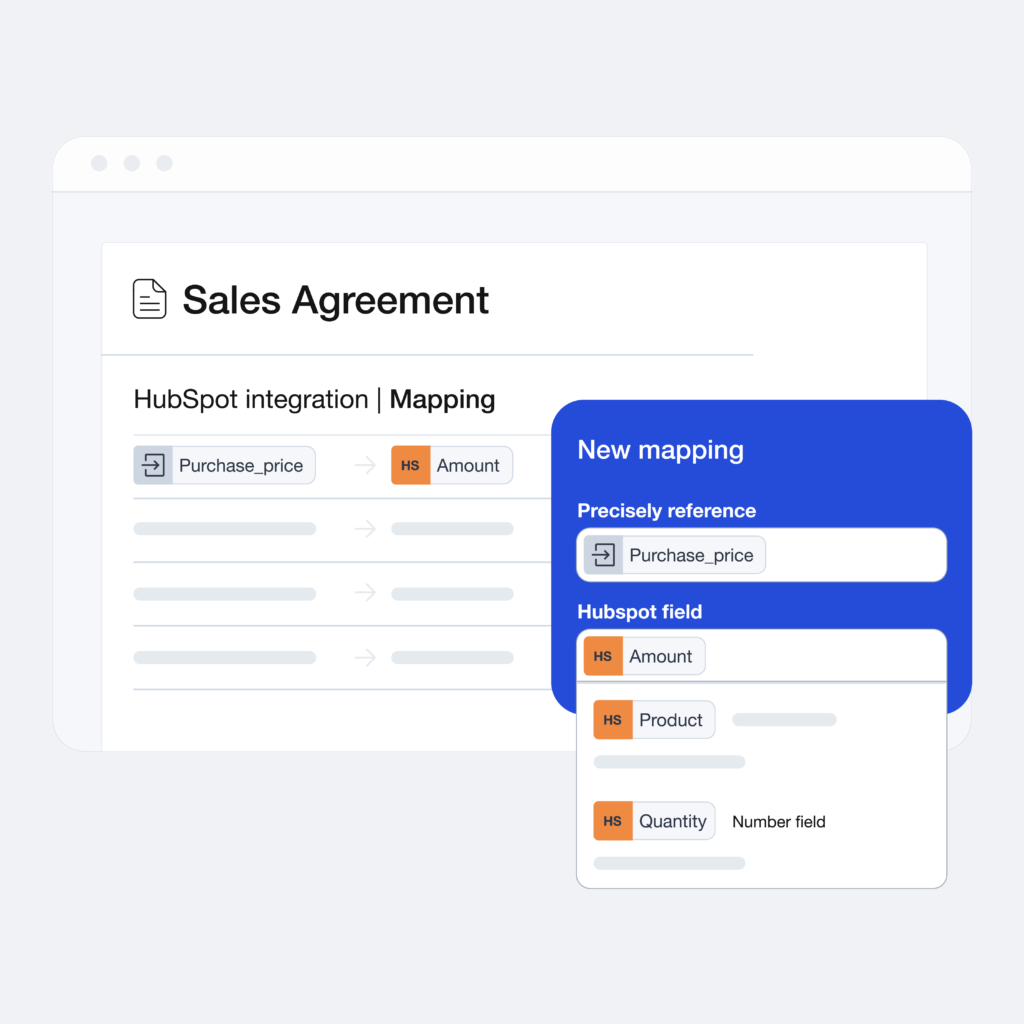 "It's amazing to be able to include formulas in our commercial agreement to avoid any manual calculation mistakes and guarantee the quality of our metadata. Only Precisely could offer what we needed."
Improve productivity
Collaborate with control
Integrate Precisely with your CRM for seamless end-to-end contract and document management. Enable all parts of your organisation to collaborate throughout your contract workflows, so sales can keep moving while you ensure legal stays in control.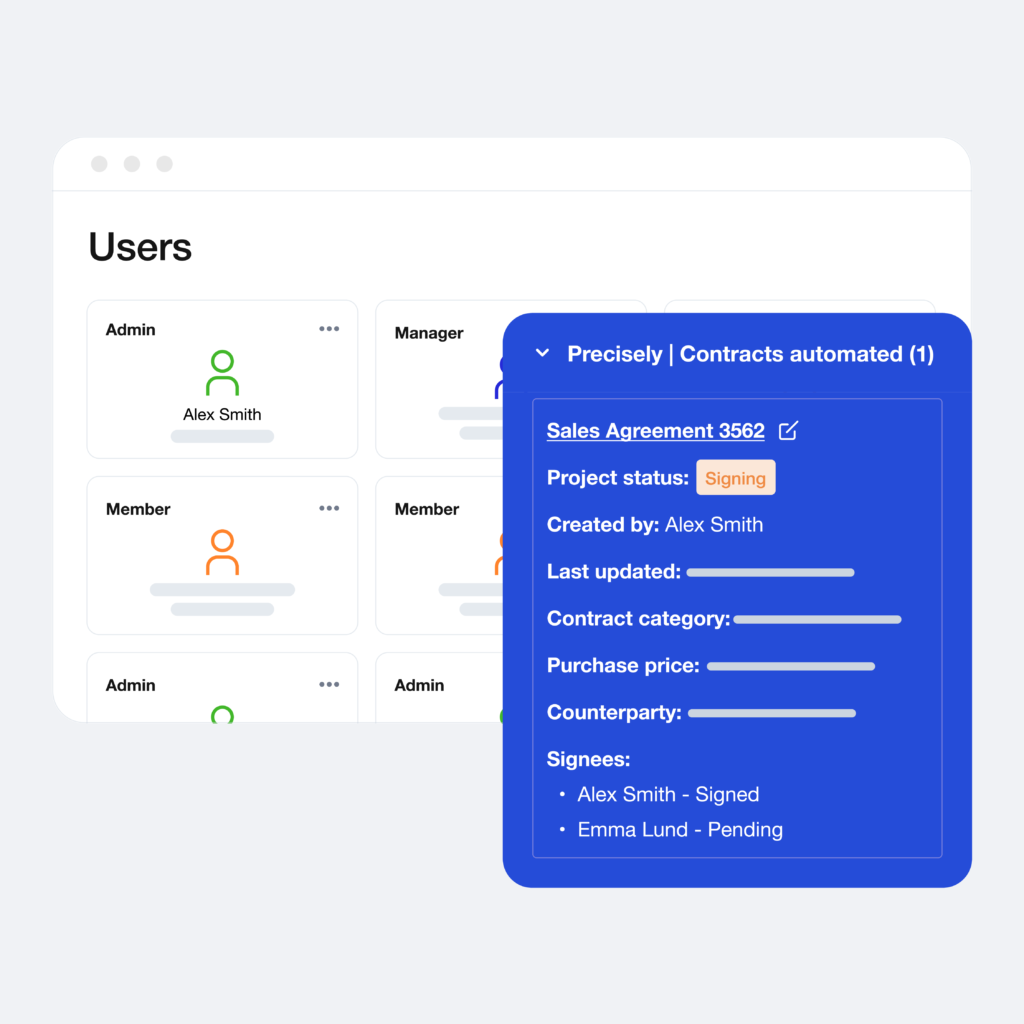 "Since Precisely is so user-friendly, I can just set up the contracting templates that enable others to draft countless compliant agreements. Sometimes, I don't have to be involved at all."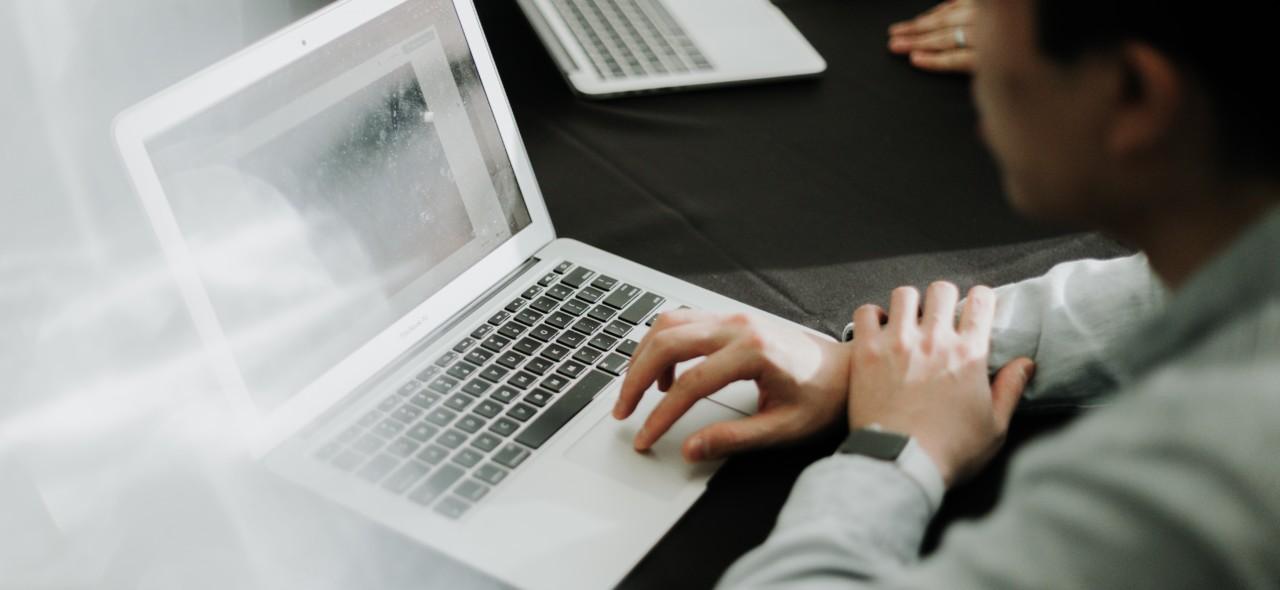 Our other integrations
Our CLM platform connects easily with major enterprise software for the most efficient contract management workflow.
See more integrations
Integrate contracting with HubSpot
Book a meeting with one of our contract automation specialists and learn how Precisely can ensure your contracts are always created from the latest templates, even when they're drafted inside your CRM.
Streamline and centralise
An end-to-end platform for all your contracting needs
Reduce costs and mitigate risks
Sophisticated automation and secure data handling
Communicate and integrate
Easy collaboration with all stakeholders and other platforms
Book a meeting
After filling out this form, you can choose between a 30-minute introductory call or a 60-minute product demo.
"The time we save by using Precisely easily equals what a full-time employee would cost each month, which is a major efficiency improvement."