The 10 must-know legal operations trends for 2022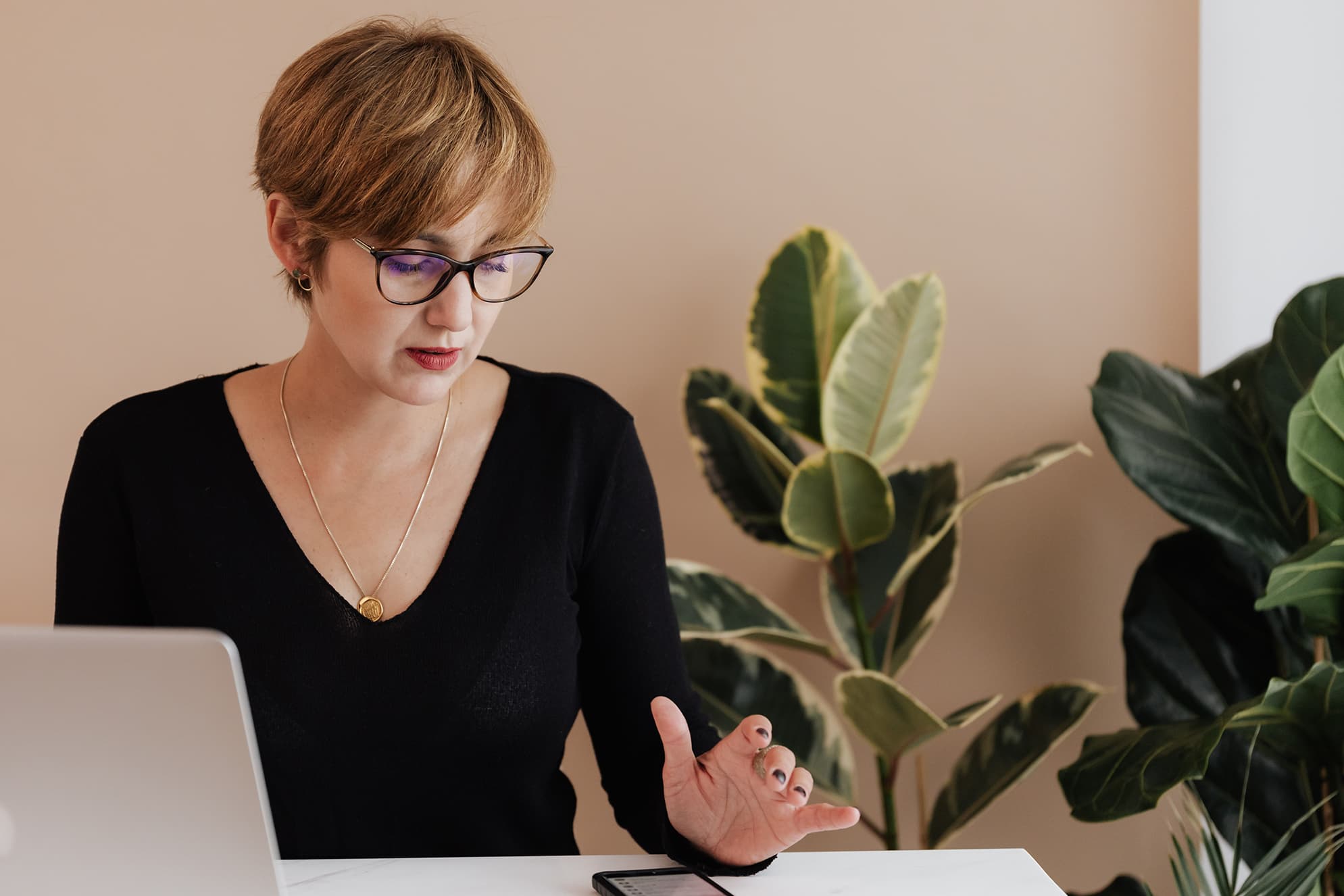 Legal ops has gone from being somewhat of a trend in itself to becoming fundamental in every well-functioning legal department. The role has changed during the past years, and its functions and responsibilities are steadily growing.
This year, there are a few things you should keep an extra eye on to excel in legal ops; such as smarter software, data security, and increased efficiency. Let's have a look at the 10 must-know legal operations trends for 2022:
1. Increased number of legal operations professionals
The volume of work keeps growing for legal teams, as does the need for more efficient workflows. Legal operations is the one reasonable answer to this. And the numbers show that companies are understanding this and taking action accordingly.
As you are reading this, there are over 40K active job postings for legal operations professionals on LinkedIn.
2. Clearer definition of legal operations role and scope
Legal operations, or someone doing the job of legal operations, has been around for many years. Although, its responsibilities have changed over time. In recent years we've seen a formalised definition of legal operations – a natural step to make sense of the huge scope that is normally attributed to the role.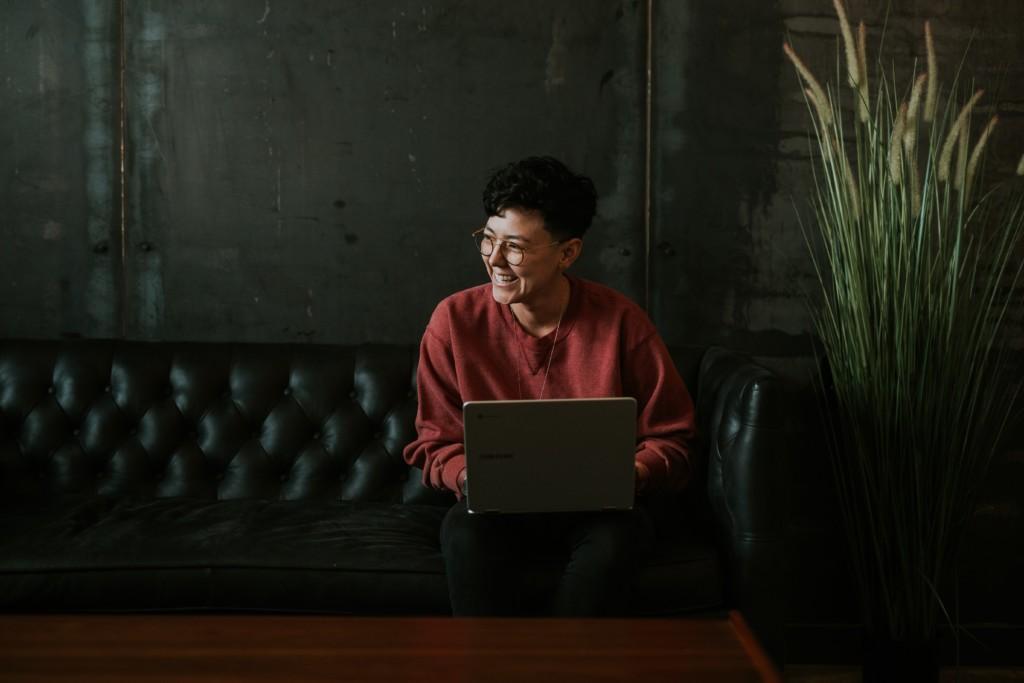 The evolution of legal ops
Previous to the 1990s, legal operations played a more reactive role, with its main function being to reduce risks and outside legal spending. Today, it has evolved into a strategic value-bringer and innovation creator – a proactive role within a company.
While legal operations still solve problems, they now have access to knowledge and data that can prevent problems from even arising. They observe bottlenecks and streamline processes that no one thought about.
As legal ops is becoming more sought-after, a clearer definition and increased professionalisation are both welcomed and expected. The increasing investments in legal project managers and data scientists in legal departments could be a sign of increased specialisation within the legal team – something that lets legal ops concentrate on innovation.
3. Legal operations as a strategic business partner
In conformity with the development of a more strategic and innovative function, legal operations now have an indisputable seat at the table. Legal ops have gone from being a legal adviser to becoming a strategic business partner.
Even though the interest tends to increase with the size of the organisation, many smaller companies are starting to see the benefits of legal ops. Legal departments wanting a better understanding of legal operations should look at organisations like CLOC and ACC Legal Operations, or read our guide on how to be successful in legal operations management.
4. Legal operations with different backgrounds (or lawyers with management or other skills)
The legal department has historically been for legal professionals, exclusively. This is changing.
Additional skills and perspectives, besides those typically handled in traditional legal education, are useful to drive improvement and innovation. Besides new technological solutions doing their part of the work, we also see people with different backgrounds entering the legal departments.
Legal operations professionals with a background in project management or IT are becoming more common. This said, having a background in law is helpful.
Resilient organisations with multidisciplinary professionals
In 2022, and beyond, a new kind of lawyer with knowledge in management, finance, and tech can add value to the legal department. Or a business manager with an interest in law. Multidisciplinary professionals will open up for new functions and responsibilities in the legal department.
If you are hiring for the legal department, a good start might be to ask the applicant "What skills, tools, and experience do you bring besides a law degree?".
Limited budgets, increased workloads, and unexpected future needs require a flexible organisation. According to The Future of Legal by Gartner, a resilient organisation needs skills such as analytics, technology, process management, and change management skills.
5. Working remotely with seamless communication and knowledge management
A pandemic-induced adoption of technology has resulted in legal departments implementing long-overdue changes. Even though the pandemic slowly seems to loosen its grip (fingers crossed!), the new ways of working will not.
A geographically distributed workforce needs to perform seamlessly. Collaboration, communication, knowledge management, and meetings should work to perfection. Do you have the tools needed? Is the team trained to use them?
Remember, 2022 is the year when the digital experience is expected to be as good as, or better than it was in the office. So let this be the year when we see a more thoughtful approach to working remotely. The ROI for doing this promptly and properly will be high, and beneficial for years to come.
Want to save these insights in your inbox for later?
6. Digitalisation and efficiency of contract workflows
Legal tech has been bubbling and growing for decades. We are nowhere near the top, not yet. But in 2022, the supply of contract workflow automation software for legal departments offers a delicious smorgasbord for anyone interested in efficiency and cost savings.
It is also the year when CEOs and GCs plan to invest significantly in legal tech. A certain level of tools is already the benchmark. What better time to implement smarter solutions?

Take contract automation as an example: it centralises contracting and manages the workflow between the legal department and the rest of the corporation. It's never been easier to handle requests, drafting, negotiation, review, tracking, and reminders.
Contract creation 10 times faster
The SaaS company Adverity is an excellent case of how contract automation increases productivity and lets legal professionals work with more sophisticated tasks. By using Precisely to streamline all contract-related processes, they "automate repetitive workflows as much as possible and save loads of time for the team, our employees and also our customers."
With Precisely, contract creation is 10 times faster. What's not to like?
7. Smarter legal spend
One of legal operations responsibilities is to create and maintain effective processes. This implies doing more with less and managing legal spending more wisely.
For 2022, there doesn't seem to be a consensus on whether to increase, decrease, or leave legal spending untouched. But there is a trend towards controlling it better.
This might result in bringing more work in-house while controlling outside counsel costs and investing in legal tech to reduce hours spent on less-complex administrative tasks.
Traditionally, larger workloads could only be handled through increased in-house productivity or pricey outside counsel. Tech development offers us a third option: automatisation.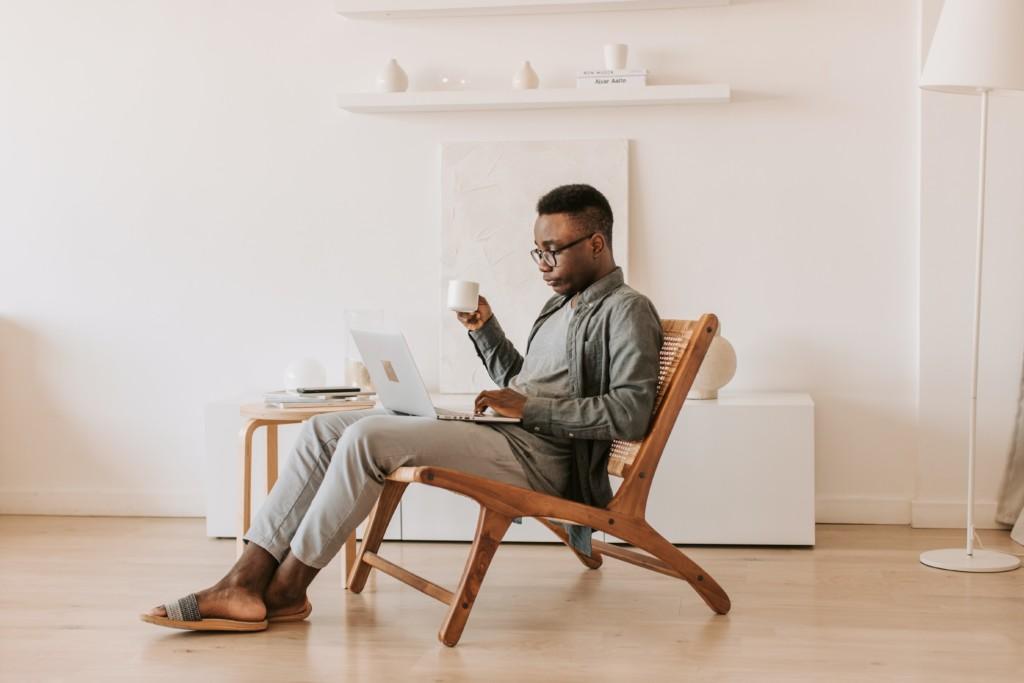 Top legal tech investment
Contract automatisation means smarter legal spending. More than 50% of organisations say inefficiencies in their contracting processes have cost them business. According to the 2021 EY Law Survey, 99% of companies say they do not have the data and technology they need to optimise contracting processes.
This is about to change – contract management is the top legal tech investment when asking CLOs. General Counsels report that increased use of technology offers the greatest opportunity for cost savings.
In 2022, we will see an improved legal department's workflow and smarter legal spending, thanks to automation.
8. Limelight on user-friendly legal software and client experience
The client's perception of, and experience with, your business or brand is more important than ever. Your corporate image and reputation depend on it. The legal department has an important role in this – making sure that the contracting experience runs smoothly.
Even if the legal department doesn't communicate directly with the end consumer, it is crucial to their interaction with the company. Sales contracts, NDAs, or even employment agreements, could affect the end-user in several ways and need to be speedy and seamless.
Forget about delays, diffuse versioning, post-its, printing, or even wet ink signatures. Otherwise, people might walk away with a negative impression of your company.
Legal operations should provide the legal department with the conditions needed to excel in their part of the job. User-friendly legal software is easy to integrate into the workflow and makes it much more efficient – affecting both legal and end consumers positively.
9. Data insights for performance tracking and profitability
Data is a legal operations friend and foundation. Put intelligence at work, and serve the entire organisation with insights. Data helps you evaluate the legal team's performance, make informed decisions, and resource allocations, or requests.
For example, Precisely's contracting platform lets you track the number of contracts negotiated, create templates, and supervise turnaround times. So make the data work for you, avoid bottlenecks in workflows, and control legal spending by limiting lawyer involvement in administrative and low-risk tasks.
80% shorter contract turnaround
The possibility to involve other departments in creating and managing contracts saves legal time. Even with a decentralised contracting culture, the legal team sets the rules, authorises permissions, and administrates roles. They will be notified and asked for approval on any change in contracts if they choose to.
It is time to start thinking about how to spend your time when you have an 80% shorter contract turnaround.
Top metrics by legal departments
According to a survey by Thomas Reuters Institute, the top metric measured by corporate legal departments is total spending by law firm. The more advanced departments also look at costs avoided, quality of legal outcomes, and cycle time.
The e-commerce company NA-KD could see an 80% reduction in time from initiation to e-signature request by working with Precisely. That's a lot of time saved, costs avoided, not to talk about how everyone enjoys working with smoother processes.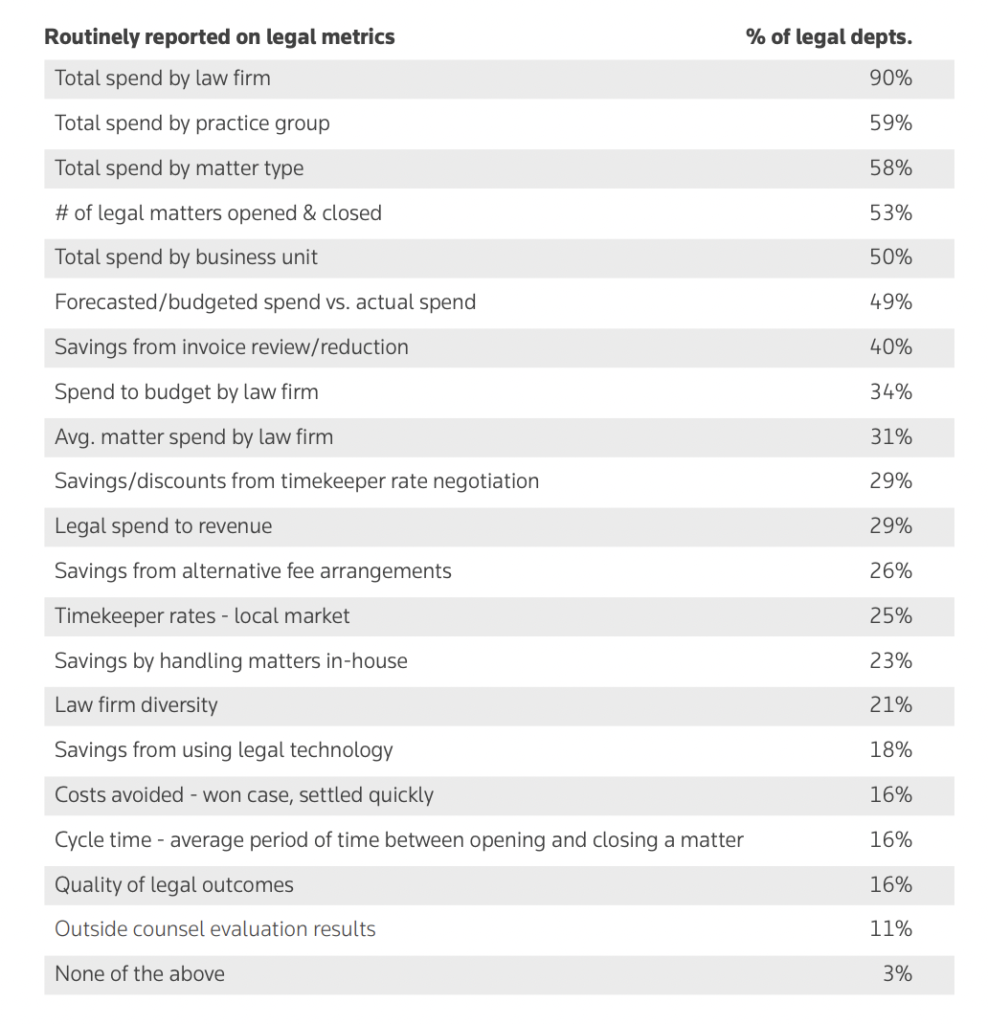 10. Data security is a top priority
As digitalisation constantly reaches new highs, data security and the control over where information is stored and who can access it becomes vital. Remote work is another factor that has made data security protocols even more urgent. According to a survey by Thomas Reuters Institute, internal data security is the number four top legal department priority.
Are your systems, or God forbid physical locations, where employees store important contracts secure enough? Can you tell if you have DPAs in all necessary cases? Are you sure that no data/contracts will be lost if an employee decides to move on?
A tool such as Precisely offers you a secure platform to store all contracts and limit access to sensitive information with rule-based access policies, which is a GDPR requirement. You can also trace updates and see who made changes, and when. Not to mention, it offers the same level of encryption as several government bodies and leading banks.